New Release from Amy Impellizzeri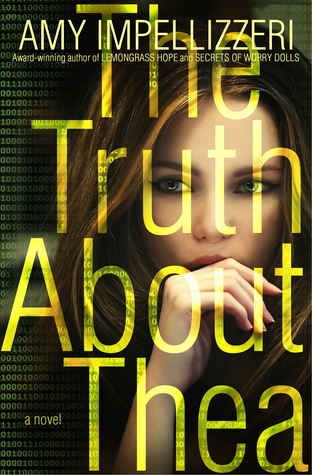 Will, a recovering heroin addict-turned-counselor for whom truth is a championed element to recovery, has a dark secret — shared with no one outside of his anonymous AA meetings. Over twenty years ago, after an ultimatum from his pregnant ex-wife, Will was forced to assume a new identity and to fake his own death to get out from under his dealer and user-friends once and for all.
Now Will is counseling Thea, a young woman who has been diagnosed with a pathological addiction to creating fake social media identities, and who founded a start-up company ("Alibis") that created false internet identities for clients, many with suspect pasts. Thea's addiction has landed her in rehab as a condition of her parole — after a plea bargain cut short a court case that would have put both Thea and Alibis on trial for a very high-profile crime.
As Will works with Thea, the truth is put into motion on a collision course. Both Will's, and his young client's, secrets start to unravel ... and reveal, at long last, the truth about Thea.
"The Truth About Thea " is already receiving rave reviews from critics:

"Impellizzeri unleashes a tangled skein of half-truths and lies that unravels with each chapter. Perspectives alternate between that of almost sociopathic Thea and others who are trying to discover Thea's truth. This satisfying story will keep readers guessing until the end." -Booklist
Read more here!
http://www.amyimpellizzeri.com/the-truth-about-thea.html
Join us Sunday, October 22 at 1 PM - 2 PM as we celebrate the newest release from award-winning local author Amy Impellizzeri! We'll be featuring refreshments from Francis Ford Coppola Winery and Austin's Restaurant!